ALIGNMENT SERVICE
Take time to check out some of the many automotive service specials that are currently available to you through Momentum Volvo in Houston, and learn how you can save money on the vehicle services that your vehicle needs.
Benefits of an Alignment Service
It is easy to overlook the importance of a tire alignment service for your vehicle until the signs of poor alignment are unavoidably noticeable. However, even when your car is only slightly out of alignment, there are many detriments to contend with. Tire alignment is a special automotive service that ensures that the suspension, steering system and other related components are all properly lined up. When your vehicle has good alignment, you will notice that it handles well and is responsive to your control over the vehicle. This promotes your safety on the road, exceptional fuel economy, less wear and tear on other components and more. Remember that even something as simple as driving over a pothole can throw your vehicle's components out of alignment. Because of this and because of the many benefits associated with having a vehicle with excellent alignment, it makes sense to schedule an alignment service for your vehicle through Momentum Volvo soon. With our convenient business hours, we make it easy for you to get the auto services needed for your vehicle.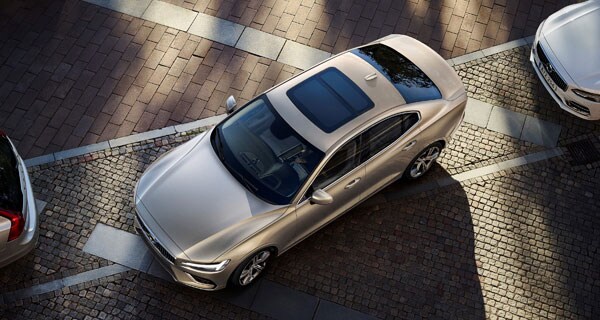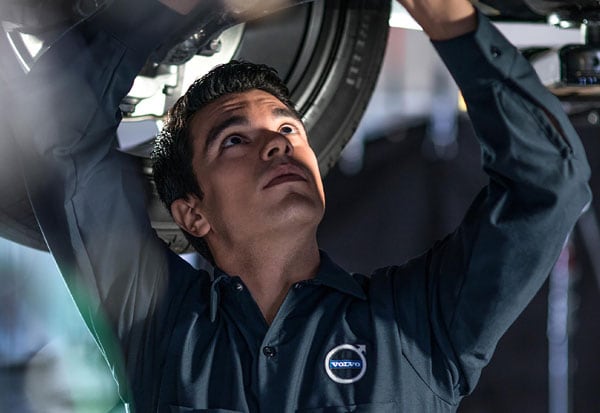 Customer Reviews
Momentum Volvo Cars
10150 Southwest Fwy, Houston, TX 77074
Serving
Houston

,

Sugar Land

&

Cypress

While there are numerous automotive service centers throughout the entire Houston metropolitan area that you could take your vehicle to for alignment service, you can always expect great things when you bring your vehicle to us. You may think that Momentum Volvo only works on Volvo vehicles, but this is not the case. Our skilled and certified automotive professionals have the knowledge and experience necessary to provide you with great service results on all makes and models. We are your source for any auto service needs you may have over the years. Regardless of the type of vehicle that you drive, you can feel confident that it is in good hands because each of our team members has been carefully selected based on their knowledge and dedication to providing our customers in the Houston area with excellent service.
Houston Wheel Alignment Service
Momentum Volvo in Houston is your source for all of your automotive services for any make and model that you own, and we always strive to provide exceptional workmanship for all clients. One of the many steps that we take to ensure your satisfaction with our services is to use OEM parts. OEM, or original equipment manufacturer, parts are special parts that have been designed and manufacturer by the provider that created the parts that your vehicle was assembled with initially. You can rest assured that these are high-quality parts that have excellent longevity and reliability. Whether your vehicle needs parts for an alignment service or for any other type of auto service, we will never use aftermarket parts. You understandably expect great things from the auto service center that you entrust with the care of your vehicle. Momentum Volvo is your trusted source for quality workmanship for the alignment service that your car needs and for any other automotive services needed now and in the future. Now is a great time to contact the service center at Momentum Volvo to learn about our current specials and to schedule an appointment with our service technicians.