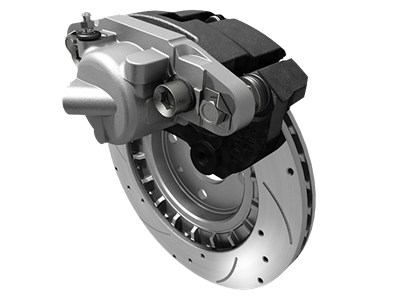 BRAKE SERVICE
At Momentum Volvo, we offer a variety of special services and promise to always do our best to provide you with high quality services and products.
Benefits of Changing Your Car's Brake Pads
There are different benefits to changing your car's brake pads, but I'm first going to go over how a vehicle's brake system works. A vehicle's brake system works by a brake Shoe clamping down on a brake drum. In between the brake shoe and the brake drum is the brake pad, which wears down over time and will eventually need to be replaced. The time it takes a brake pad to wear down will very, but it is usually between 30,000 and 35,000 miles and should be replaced to avoid potential accidents. In order to tell if it is time to change your brake pads, there are several key signs you should be aware of. These signs are your brakes making squeaking noises, your vehicle's brake light being on, your brake pads being less than a quarter of an inch in size and the sound of metal grinding on metal.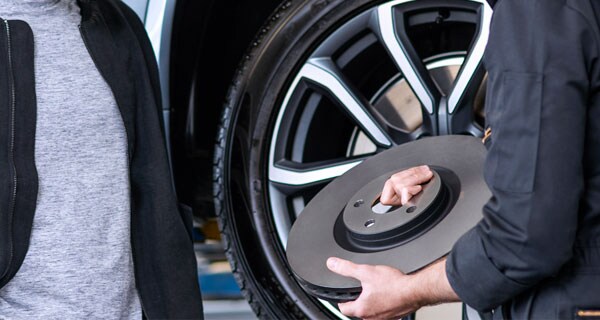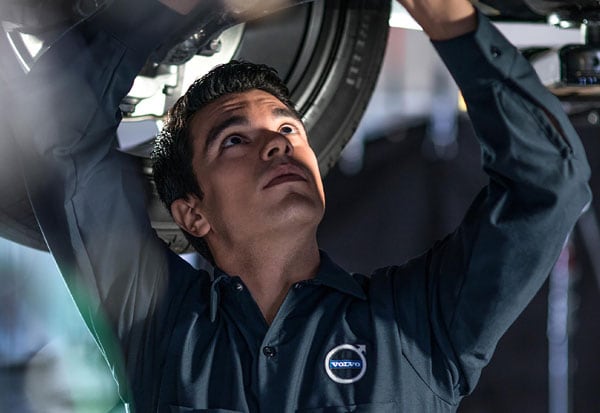 Customer Reviews
Momentum Volvo Cars
10150 Southwest Fwy, Houston, TX 77074
Serving
Houston

,

Sugar Land

&

Cypress

Momentum Volvo has a team of auto technicians that are certified professionals and regularly provide people brake services. They are capable of working on all makes and models of vehicles and would love to help you with whatever issue you have.
Houston Brake Service
Momentum Volvo is special for numerous reasons, but our dedication to only using OEM (original equipment manufacturer) parts is what differentiates us from the competition. OEM parts are automobile parts that come directly from a car's original dealership. Its main competition, aftermarket parts, can come from any source that is not the dealership where the vehicle originally came from. Even though aftermarket parts can be cheaper than OEM automobile parts, there is still several reasons why OEM automobile parts are the better choice. First off, it is very easy to get the right OEM automobile part. The reason it is easy to get the right OEM automobile part is because all OEM automobile parts come directly from the dealership that the vehicle was purchased and the workers at the dealership will know what part is right for your vehicle. With aftermarket parts, you are the one who has to determine which part is right for your vehicle. This means that you will have to research which part is right for your vehicle, figure out which places carry the needed part, compare different prices of the needed part and then purchase the part. This process is both lengthy and it is much more frustrating than purchasing an OEM automobile part. Another reason that OEM automobile parts are a better choice than aftermarket parts is because OEM automobile parts are better quality than aftermarket parts. OEM automobile parts are better quality than aftermarket parts because OEM automobile parts come straight from the car dealership. The reason OEM automobile parts coming straight from the dealership matters is because the dealership knows exactly what part is made specifically for your vehicle and will always use that part for your vehicle. Aftermarket parts can be very good quality, but they are often made cheaply and will not perform as good as OEM automobile parts.